About Stephen Rees
"Bringing Technical R&D Expertise to Regulatory Affairs Matters"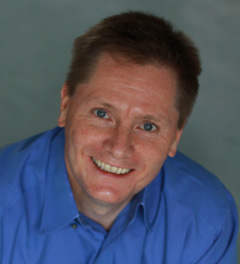 Stephen has 22 yrs experience in regulatory R&D disciplines, gained at Schering AG, Roche, Astra Zeneca, Glaxo Smith Kline, Cambridge Antibody Technology (antibodies), Cobra Therapeutics (gene therapy), Provalis plc (vaccines), Ipsen BioPharm (therapeutic proteins), Ipsen Ltd and Procter and Gamble Pharmaceuticals (now Warner Chilcott). He has worked in a variety of therapeutic areas and in all R&D disciplines toxicology, pre-clinical development, clinical pharmacology (ADME), late-phase clinical development, regulatory & CMC. Stephen has good experience of developing and registering both new chemical entities and new biological entities.
Stephen has worked on some of the most technically demanding projects in the pharma industry, from overseeing the first regulatory approval in the UK of an Adenovirus gene therapy trial by the Gene Therapy Advisory Committee, to Biological License Approvals of two therapeutic proteins by the US FDA, vaccine development in China, pioneering antibody development projects and oncology biomarker programmes.
Prior to the establishment of BioVentures Consulting Ltd in 2002 Stephen held positions such as Global Project Director in big pharma, Deputy R&D Director, member of the R&D Board and Scientific Advisory Board for a biotech company; a member of the senior management team for a private biotech company operating at Board level.
Stephen has a BSc degree in Biochemistry from Southampton University, a PhD in Medical Biochemistry from Brunel University and University College London, a Diploma in Advanced Toxicology from St Bartholomew's Medical School; and an MBA with Distinction & Year Prize from the Manchester Business School. He spent 8 years as a lecturer on the Clinical Pharmacology MSc course at Surrey University, UK and has lectured widely on many drug development topics.
Stephen is not gamekeeper turned poacher! He simply brings his technical R&D expertise in to the regulatory affairs arena and acknowledges that the application of strong scientific understanding provides the most 'value added' to regulatory disciplines such as due diligence, development programmes, Scientific Advice, submissions, responses to Agency requests, product defences and life-cycle management strategies. Whether it is the creation of an Investigative Medicinal Product Dossier (IMPD), Clinical Trial Application (CTA), Investigational New Drug (IND), Drug Master File (DMF), Marketing Authorisation Application (MAA), Biologics License Application (BLA), Periodic Safety Update Report (PSUR)/Risk Management Plan (RMP), Response to Supplementary Information (RSI) or Section 31 Requests, strong science leads to strong dossiers; and strong dossiers leads to positive opinions and approvals.
Stephen's expertise adds value to regulatory activities where it is important to have a good understanding of strong science.
For more information contact: This email address is being protected from spambots. You need JavaScript enabled to view it.